People always associate Miami with shopping, beaches and partying the night away; however, in the last couple of years it has become a melting pot for artists, galleries and collectors from around the world. As a result, the perceptions of locals and visitors alike are changing thanks to art fairs like Spectrum and Red Dot.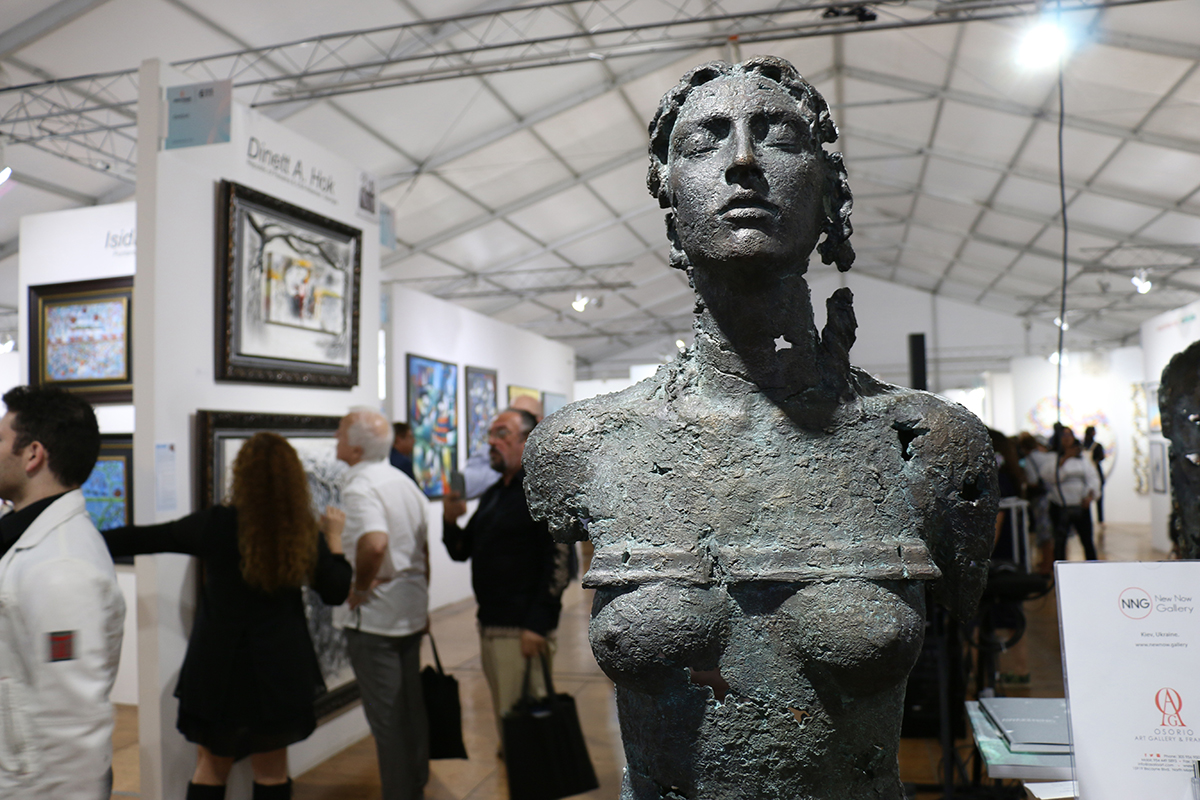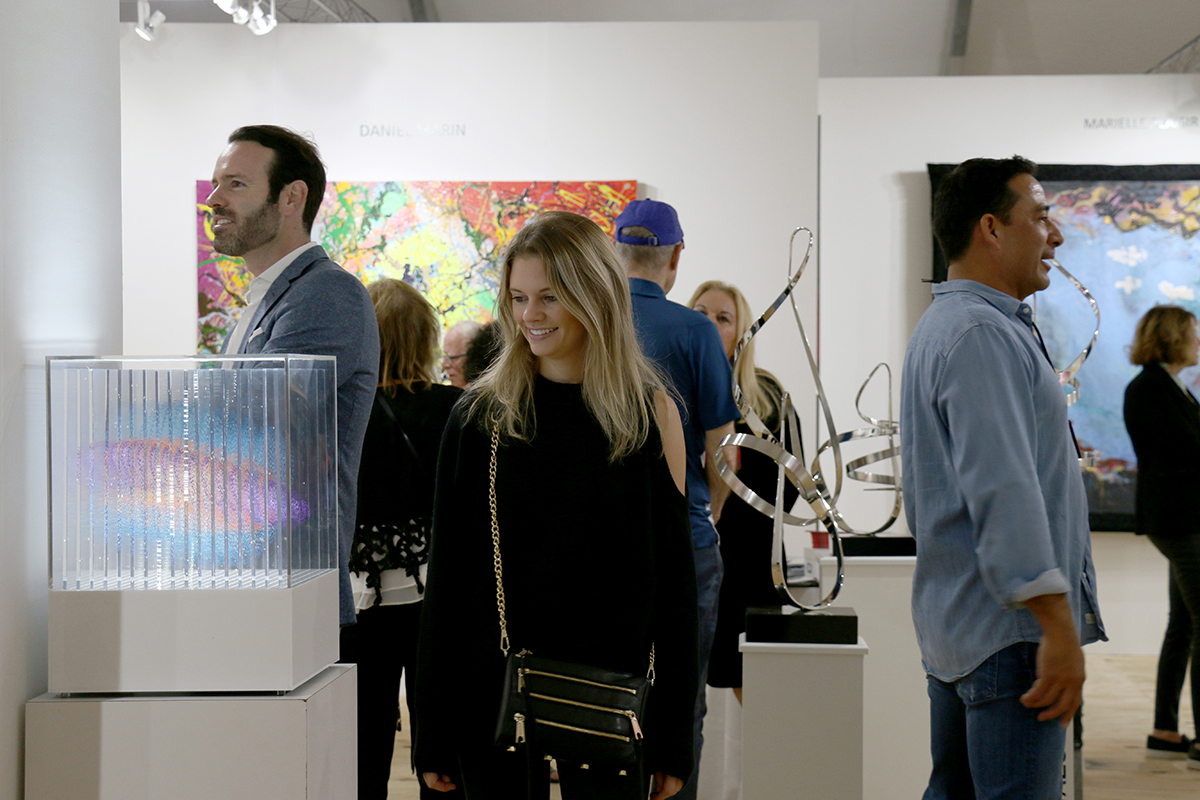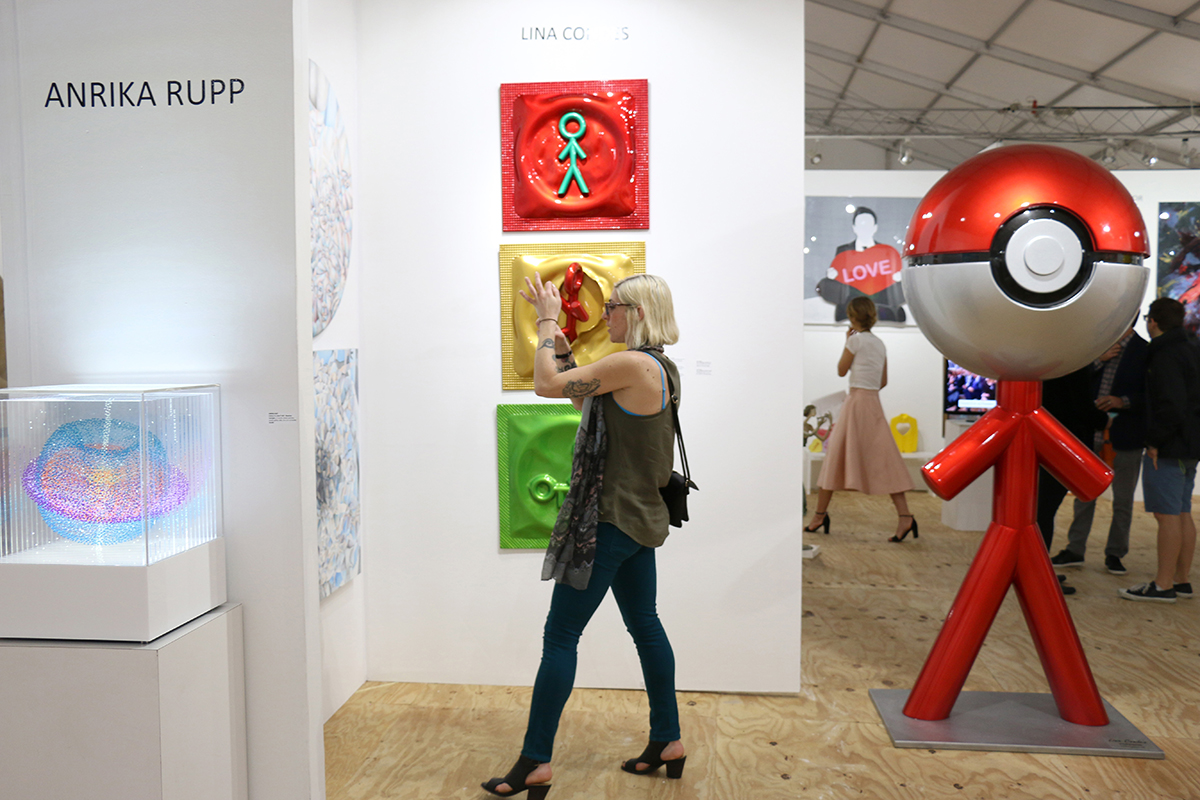 I was kindly invited to attend these two fairs in 2017 and I was surprised by how many talented artists were displaying their work, most of whom we would never get to see without platforms like these. Although I will mention some of my favorite artists from the shows here, this is by no means to say that these were the only people I felt inspired by and I would like to make it clear that there was an array of amazing artwork at both events.
One of the first galleries that caught my eye at Red Dot was Arte Collective, which boasted a stunning selection of artists from Guatemalan abstract painter Héctor Cárdenas, playing with optical illusions from an erotic point of view, to photographer Tim Tadder. The later produced amazing images using color as a way of expressing a social commentary, hence creating one of the best series I have ever seen and allowing anyone to become the protagonist of his work, no matter his or her gender, skin color or religious beliefs. Additionally, Bob Clyaat created one of the most representative sculptures on show. Emily depicted a girl obsessively looking at her phone, which is the perfect way to describe today's society and how we are more interested in taking a photo or texting someone about a special moment rather than living in it.
Next, the Winn Slavin Fine Art gallery proved to be another highlight for me. Boban, a native of Yugoslavia whose industrial sculptures were created using hundreds of spoons seem to defy gravity and made me realize how little we know, or sometimes appreciate, about art. I was not alone in my opinion that we need more spaces like the one Winn Slavin Fine Art provided, where people with real talent can showcase their creativity through work that can defend itself without the need for a long explanation.
Walking around Spectrum, I found painter David Hollier had been able to combine two of my favorite things, typography and pop art. His pieces showed a different approach to what typography can be and as such make his artwork stand out from everyone doing the same thing Warhol did with Marilyn in the 60's.
If you are into fashion illustration, specifically Guo Pei or Alexander Mcqueen designs, you need to check out Sofia Fotiadou's artwork. Her paintings could be by far the most stunning collections I saw on display at Spectrum, with exquisite being the only word to describe her attention to detail. From her representations of hand jewelry to the draping of dresses, it was clear that she had been inspired by oriental designers. However, despite the beauty of her work, something that grabbed my attention right away was the fact that none of her paintings had any facial features besides their lips, meaning anyone could picture themselves wearing those haute couture garments.
Finally, Michael Alfano's sculptures were simply breathtaking. From figurative to surrealism, his work had not only impeccable technique but also came in a variety of formats, which make his art fit for any and every kind of space. In my opinion, Questioning Mind was one of the most interesting pieces being displayed, and not because of its size, but owing to the mysterious vibe that surrounded it.